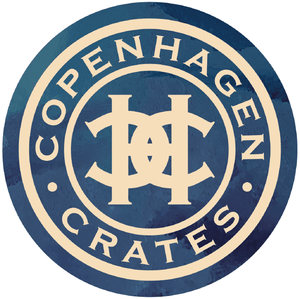 50 Gift Packages (LIMITED TO 1 PER CUSTOMER)
These packages are meant for new customers and people just tapping in for Copenhagen Crates and the artists we have at display, but everybody is ofcourse welcome to purchase one of the packages. 
A gift package contains the following: 
1 Test Press.
1 Sold Out record. (Numbered copy)
1 Record in stock. (Numbered copy)
3 Promo records. (Unnumbered copies)
Details about the packages:
The Packages are already packed up and 100% random. 
Promo records can be of sold out records, but also of records in stock. It can be a standard record, but also an OBI record. 
You have a guarantee with the packages, that all 6 records will be of different albums, no doubles. (Unless you somehow get to order 2 packages with two different accounts. It will ofcourse be possible). 
The packages will ship alone and cannot be combined with previous or future orders.